Creekside Town Center
The Creekside Town Center takes an old concept - small town living - and updates it for the 21st century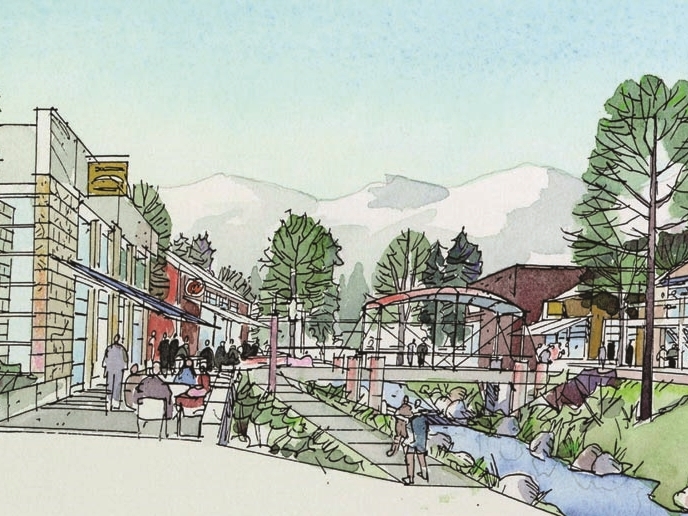 SERVICES PROVIDED:
•Land Development studies Master Planning
•Campus Master Planning
•Land-Use Application Processing
•Land Development Studies
•3D Computer Rendering/Modeling/Visualization
AWARDS:
2001 AIA AK Unbuilt Award
2001 Heart of Anchorage Award
The Master Plan is based on a development program that emerged from market analysis, Cook Inlet Housing Authority planning projections, discussions with the Anchorage School District, dialogue with national and local experts on retail development, residential and retail focus groups, expertise of local appraisers, financial, real estate professionals, and municipal planners.
The Creekside Town Center Master Plan provides the framework for the phased development of 168 acres of land that is currently undeveloped, blighted or can be classified as brownfields. The work includes a restoration of Chester Creek. In accordance with the Anchorage 2020: Anchorage Bowl Comprehensive Plan's Land Use Policy Map, the area is proposed to be developed as a "town center" in the Municipality of Anchorage.